10 New Years Resolutions for you and your Family
HAPPY NEW YEAR TO OUR AMAZING NEVERLANDERS!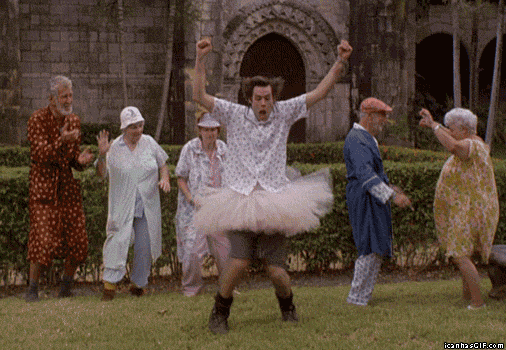 We hope you have had a MAGICAL festive season! As January can be a fairly testing month, we wondered what we could write about to help keep the positive vibes alive.
So what better than 10 resolution ideas to help keep you feeling like this:
Even if you take one of these and it helps you feel a bit more in control - we have SUCCEEDED in our mission!
1. SAYING "YES" MORE
Times can be hard, and life can get in the way. Sometimes when your little one, or even your partner wants to do something - try saying YES instead of "I'm too busy," It might just change your mood by spending quality time with your favorites.
2. SAYING "NO" IS ALSO OKAY
You might be the type of person that can't say no - and life becomes too much.
Everyone is allowed to say "no" from time to time, give yourself breathing space! Even if it's: "No, you can't come in the toilet when I'm on it!"
3. WORRY LESS
Keeping kids safe should be a priority, but don't let your worries of life out there drive your life and stop you doing new things with your family. The overwhelming odds are with you. Instead, find ways to make your kid's world safer and let them actively explore what's around them.
4. DO MORE AS A FAMILY
Take the time to do more things when you have the time. Rather than sit in and watch the TV, actually getting out and doing something active is always a great moral boost. It's easier said than done, but once the first bit is over, everyone will feel better in the end.
IDEAS:
*Walk in the local park
*Visit family members
*See a local matinee
*Go to your local soft play
5. HAVE A TECH-FREE HOUR A DAY
These days technology can take over your free time without even realizing. Getting off the phone, tablets and TV channels to do something else is proven to increase moods and bonds with humans!
We wish the New Year to be positive, sucsessful, and truly yours!
GO GET EM!
Love and Fairy Dust,
The Neverland Fairies
xxXXxx