Top 5 best winter essentials for kids
HELLOOO OUR LOVELY READERS!
We have been so busy with Summer and Halloween - as well as filming our first YouTube series!
If you haven't seen it yet - check it out!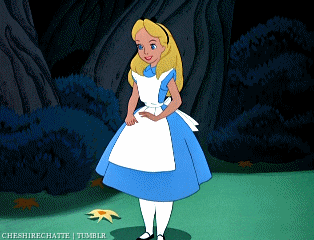 We wondered what would be a beneficial blog for our new parents and thought that a winter essentials might just do the trick..
We also thought it would be nice to collaborate with some beautiful, independent shops who need us!
So sit back, relax and have your payment card ready.
1. KEEP THEIR HEADS WARM WITH THE CUTEST LITTLE HAT!
Lilly Loves Bows
I mean, the picture says it all! Lilly Loves Bows is an Insta-shop that offer beautiful shoes and accessories for your little ones.
This hat is not only super reasonably priced, but the quality is just amazing.
The fluffs at the top are on trend and super soft, and adds that touch of style.
Check out their social media on: @lilylovesbows_
Their website is: www.lilylovesbows.bigcartel.com/
2. THESE BOOTS ARE MADE FOR WALKING!
BELLOS BOUTIQUE
WE KNOW,,, WE KNOW! How divine are these little boots.
and get this... THEY COME IN 4 COLOURS!
@bellosboutique sell children's traditional Spanish clothing, and have lots to buy in their Winter range.
The shoes are easy to get on and off, and are brilliant quality - not to mention they go with pretty much everything, and another bonus being they are unisex.
Check them out on Instagram: @bellosboutique
Their website is: www.bellosboutique.com
3. THE SNOWSUIT OF ALL SNOWSUITS!
TESCO UK
We know Tesco's isn't a local shop, however this Snowsuit is on here for it's practicality.
Inside is covered with soft fleecing, which is great for keeping them warm. It also has mittens which attach via poppers!
It also is super easy to get them in and out, as it contains two zips not one - meaning it folds out at the middle. PERFECT - WE KNOW.
The hood is also perfect and not too tight, so great for when the weather is up and down.
The styling is gorgeous, covered in Unicorns - and who doesn't love Unicorns.
4. THE ONLY BLANKET YOU NEED TO TRAVEL WITH!
NodPodBaby
A nod Pod is a modern day blanket - IT HAS LEGS PEOPLE!
It's ideal for little ones and it's clever design keeps them covered and safe. It works with baby carries, car seats and pushchairs! It doesn't need to be removed either when transporting them from one place to another.
With prices from £22.00
Check out their website: http://www.nodpod.co.uk/
PERSONALISED WINTER CLOTHING!
THE NURSERY BEE
Many places are jumping on the new trend - personalised PJ's! As well as many other gorgeous outfits - including their festive Christmas dungarees!
Not only are they super sparkly, but they are so comfy and made from great material.
Not only are these lovely things to buy for Christmas, the owner is also donating a portion of all sales towards children's hampers for the local food bank.
NOW THAT IS CHRISTMAS SPIRIT!
Check out their socials:
Facebook: /thenurserybee-marinajodran
Insta: marina_jordan_thenurserybee
We hope you have a happy day spending!
If you wish to be apart of a Neverland Blog email us at info@neverlandevents.co.uk
Love & Fairy Dust,
The Neverland Fairies
xxXXxx