It's the time of year, no matter what age you are, you can't help but FEEL FESTIVE!
The cold, dark nights bring hot drinks, fairy lights, and lots of amazing themes for WINTER.
The Neverland Fairies have been hard at work planning some of our favourite winter themes for all ages.
Frozen Extravaganza!
What little princess wouldn't want the two most popular sisters, especially over the winter months!
Wouldn't it be even more special if we added that extra touch... Snow?
Neverland Events can do just that! A whole Frozen themed party topped with 'REAL' SNOW! A 'Let It Go' Dance routine, Frozen magic dust, even Olaf can come along for warm hugs!
Neverland's Travelling Grotto
It's famous for it's stunning glittery Reindeer, it's thousands of fairy lights, and of course the main man himself.
IT'S THE NEVERLAND TRAVELLING GROTTO!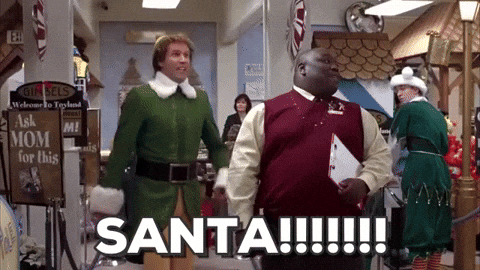 That's right, you can have your very own magical grotto at your party! Whether it's the props package on it's own or your very own character to lead the magic, Neverland has you covered.
What do you get?
4 x White Christmas trees (fully decorated)
Snowy white backdrop with Icicle fairy-lights
Fairy Lights
4 x Magical Toadstools
3 x Glitter Reindeer
Snow effect flooring
PLUS SO MUCH MORE!!
To Enquire, send us an email at: info@neverlandevents.co.uk
Fun FOOD Ideas
Now, even we know there is no party without FOOD!
Although we don't do food ourselves, we have taken to our amazing Instagram friends to see some fab inspo for your party.
@junipercakery
This amazing company are not only UK Wedding Awards finalists, but also FOOD ARTISTS! Here is some of their festive treats that we have fallen in love with. Check them out!
@vickysdonuts
We have been following Vicky for nearly a year, and every post makes our mouth water.
Multiple colours, shapes and fillings, they truly know the meaning of THEME.
Give them a follow and let your eyes make your stomach jealous.
@mimis_sweet_treatz
NEVERLAND RECOMMENDS...
Mimi's Sweet Treats is run by two seriously yummy mummies! Mimi and Faduma work together to make these tables not only delicious but super stylish. We had the pleasure of sending one of our Fairies for Mimi's daughters first birthday, and couldn't get over how GORGEOUS the sweet treats table was! And as for the treats themselves - WOW!
The ladies also offers flower walls and signs to add that little extra sparkle.
Want to be featured on our future blogs? Send us an email info@neverlandevents.co.uk
We wish you a glorious winter, and whatever you do, may you SPARKLE!
Love & Fairy Dust,
The Neverland Fairies