Our entertainers always call our party parents at least a week before the party to ensure that everything they have planned is totally PERFECT! (That is a lot of P words)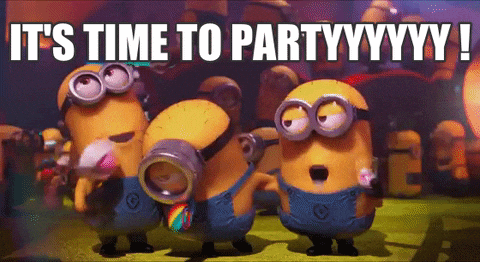 Many of them ask the same (and important) question; 'What do you have planned?'
Well..
Depending on the theme of the party, the games will always match! Whether is a Superhero, Princess, or Wonderland Party (just to name a few) - Our parties will transport the children into that world of fun and imagination. And it's easier than you think!
Many fun games can be adapted to the theme, so we thought we would share our TOP 10 PARTY GAMES that are great fun, easily adapted and never get boring:
10
Interactive Storytelling
This has to be one of our most POPULAR requests at our parties - We are Famous for them! (barely, but one day..)
Our interactive stories can be adapted to whatever theme your party is. We take the children on an adventure into different 'lands' on a quest to find some magic dust in order to everyone to make a wish!
Sounds fairly easy to do, but creating something that isn't really there takes a lot of energy, and only a fair few can keep the engagement of the children.
It is a great way of breaking the ice between entertainer and the children also!
9
Parachute fun
Whether your child is turning 3 or 10, everybody loves a parachute!
We always include it in our parties because there is SO many fun games you can play with it, and everyone is always involved no matter what game!
A great game we like to play is 'Bubble Bath' - where you FILL the parachute with Balloons and they have to do their best to catch as many 'bubbles' as they can.
Another game which is really easy to theme is the 'colour game' - where you split the children into three or four different colours and when you shout the colour, they have to run to the other side before they are caught!
Depending on the theme, you change the 'colours' to 'superheros' or 'princesses', or maybe even different animals.. so so much fun!
8
Pass the Parcel
Pretty self explanatory - it's still a total CLASSIC! and always a winner.
Younger children love the curiosity, and the older children LOVE winning! If they are a little bit older, we like to add some super fun dares into every layer, it keeps them engaged and adds another element into just sitting.
Getting everyone involved when somebody is opening a layer is also something we think is important. Getting them to do a drum roll or shouting something is a great way to do this.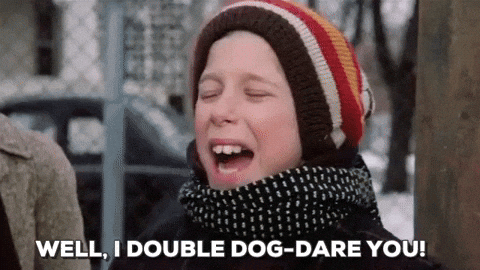 7
Disco dancing games
Dancing goes without saying, there's nothing like smashing out a bit of Disney, some Little Mix and the main man Justin Bieber to get a children's rave going!
Mix it up by playing musical statues, but having them freeze within theme: "FREEZE LIKE YOUR FAVOURITE ANIMAL!" or "FREEZE LIKE A HAPPY/SCARY/MEAN PIRATE!"
Musical bumps, statues and musical cuddles are also super fun, and can be adapted too!
6
Treasure Hunts
Neverland Treasure Hunts is something that we are always asked about, and it's also something we LOVE to create.
It works super well for any age, gender or theme! Whether we are hunting for Space Rocks, Pirate treasure, Magic jewels or Fairy Dust, everyone loves to get involved.
Most of the hard work comes into creating clues, so speaking to out client before and seeing the venue is a MUST.
5
Arts and Crafts
Themed Arts and Crafts works wonders for many reasons. It's a great way to start the party, as it gets the children engaged and thinking about the theme. It's also a clever way to bring some chill-time after lots of games and dancing!
Mask making, sword painting, scratch art magic are all fun crafts without lots of mess.
Baker Ross is a great site where you can find thousands of themed crafts ideas.
4
Cupcake decorating
Cupcake decorating is an alternative way to getting creative and adding lots of fun! Children take pride into what they make, so why not let them enjoy something tasty?!
Different coloured icing to match your theme, as well as cool toppings! Edible glitter, blue gems for a Frozen Cake, the list is endless!
3
Themed Relay
A little competition never hurt anybody! This is a game we always play for bigger parties - splitting them up into two teams and making them compete in fun relays (again.. themed!)
"Swimming around the pirate treasure" or "Jumping over the animals cave", keeping it creative at all times!
2
Limbo
LIMBO LIMBO ..... LIMBO!
Putting on a tune and keeping the energy up can be hard at this game, so making sure nobody gets out is key.
We don't believe in making sure everyone is involved always, so getting lower and lower is more of a fun thing rather than competitive will ensure this! Trust me, you don't want to see a child tantrum...
1
Pin SOMETHING on SOMETHING..
Pin the tale on the Donkey just got trendy again people.
Pin the crown on the princess, pin the horn on the unicorn, pin the cape on the superhero, ETC, ETC. (honestly, we could go on and on.... and on)
If you have quite a lot of children, splitting them up is always a good way to stop them getting bored quickly.
Spinning them around (not too much, especially after too much cake), starting them in the wrong direction is always super amusing.
We hope this has put you in the PARTY spirit! It certainly has us!